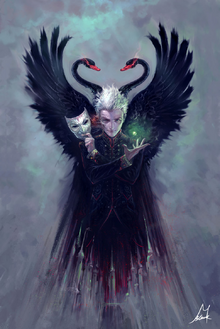 School masters by Marina Jensen
School masters are known for kidnapping every four years 2 kids from 11 to 19 years from the only town hat is not part of the fairytale world.one of this kids must be good hearted and the other wicked ignoring their genders.To aboid being kidnapped the bad boys pass the day before the kidnappins being good and the good childs getting ugly and being rude all they can.
Ad blocker interference detected!
Wikia is a free-to-use site that makes money from advertising. We have a modified experience for viewers using ad blockers

Wikia is not accessible if you've made further modifications. Remove the custom ad blocker rule(s) and the page will load as expected.